Serge Jevaguine label continues to push the boundaries and unite the ultimate expression of love and art.
Every collection consists of flawless gowns crafted from the best European fabrics with dream like textures made by intricate handwork.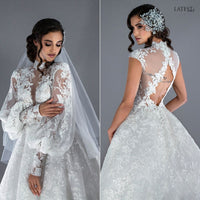 CELESTIAL
"Yours is the light by which my spirit's born: - you are my sun, my moon, and all my stars."― E.E. Cummings
Inspired by the constellations, the new Serge Jevaguine collection embodies the universe, the stars, and the soul. Creating ethereal looks for a love that transcends time and space.
view collection
POETRY OF LOVE
2021 COLLECTION
" I look into your eyes and I'm sure that some divine artist dipped her brush in the same soul and used it to paint us both."
- Christen Rodgers
.
Feminine, romantic and gentle are the best definitions for the "Poetry of Love" Collection by Serge Jevaguine. The collection was inspired by the most influential women in history.
View collection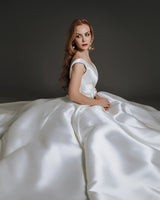 BLOOM
"If I had a flower for every time I thought of you...I could walk through my garden forever."
―Alfred Tennyson
Inspired by the beauty of nature, this season features gowns adorned in flowers, covered in layers of lace and floral embroidered tulle. The collection is handcrafted from the best European fabrics.
view collection